Who We Are
Jodhpur Taxi Services is a foremost tourist taxi service provider in Jodhpur, Rajasthan. We assign finest Desert tours like camel safari, desert safari, and also provide all types of taxi and cab service in Jodhpur for sightseeing. We are providing the best tourist service for family holidays. Jodhpur Taxi Services offers you to book cab service online or via phone. So hurry up and book your car on rental for one way drop, hotel/ airport pick up and transfer. We are the largest taxi booking service provider in Jodhpur, Jaisalmer, and Udaipur, Rajasthan. Please read our reviews on Tripadvisor before any Booking like Jodhpur Day trip, Jodhpur Sightseeing tour or Rajasthan Tour Packages.
We are well known to serve as a reliable car rental company in Rajasthan. Booking a Car Rental in Jodhpur for outstation with Jodhpur Taxi service is like the right choice for your destination because we use the latest and simplest techniques to serve our customers. Our team works 24/7 to help you with hiring services online. Jodhpur taxi service that suits your every need and requirement, our team has the know-how and expertise to get you where you need to go, and we give our best efforts to provide extreme comfort and satisfaction to our customers. we'll make sure your entire experience working with our team of professional drivers goes as smooth as possible.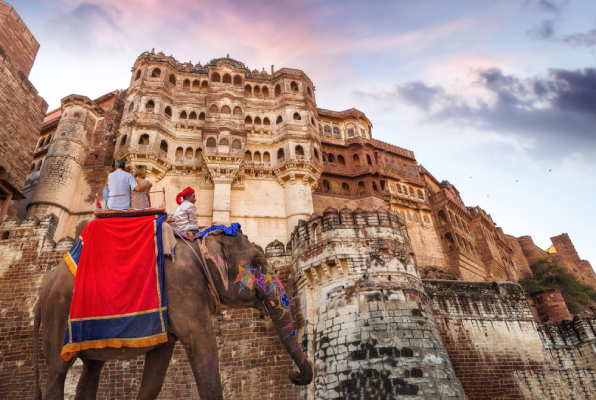 Why Book Our Services
Clean Car- cars describe itself, and we assure you that all cars are clean and well maintained for a comfortable ride.
Transparent Billing- best practice of transparent billing for safe transaction of money with no hidden cost and charges.
Reliable Service- experienced team working for 24/7 making an eye on each travel.
Courteous Chauffeurs- Drivers are chosen with advance training and specialized of every route.
Roadtrip Expert- we are at years of experience of providing Taxi's and track all the routes of the trip.

Our Services & Strengths
We are a low overhead company, providing the best of travel consultancy services across the industry at most reasonable prices. We deal with Inbound & Outbound Tourists offering unique Domestic and International experiences.

Our Mission
Jodhpur taxi services, believe in presenting rajasthan in a way that is quite unique, very friendly, colorful, traditional, adventurous, conservative, immersed with culture, unexplored, and unhindered.

Cost Effective
We provide the customers with the best Price that are available. We ensure the tour operators the promising quality in the hotel and other services which are worth the payment.